Have you already known? We updated our web support user interface. With the new web support user interface you can easyily and conveniently share your support request to our Technical Service.
In ColorGATE support area (login required) can be found under the menu item "Service Support" -> Web-Support. On the first page you get an overview of the status of your support requests.

Click on an existing ticket for answering or "create new ticket" in order to create a new support request.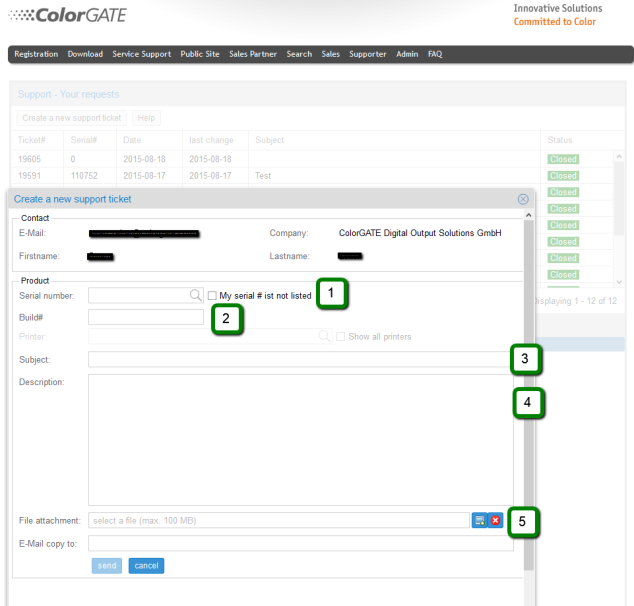 Only five steps to create your support request:

Step 1: Click the magnifying glass in the serial number tab to select your license . If your license is not listed, please enable the "My serial # is not listed" to manually enter your serial number.
Step 2: Enter your build number. You can find it in our product -> "?" -> "About Productionserver 9"
Step 3: Enter a subject for example: Program doesnt start, keyfile expired, question to pcm module etc.
Step 4: Enter an detailed description of your support request. Note: It will help our support team for the troubleshooting.
Step 5: "File" you can attach files up to 20MBBsp. For example: screenshots, logfiles, issue file , MIM combination etc..
We look forward for your inquiries.
Your ColorGATE Support-Team