For printer drivers that "print" to files in an output folder (e.g. Industrial InkJet, PDF FLAT HIGH-RES), it might help to setup a new path for each hotfolder.
It's not necessary to use multiple printer definitions, because this can be achieved by using a setting of the hotfolder.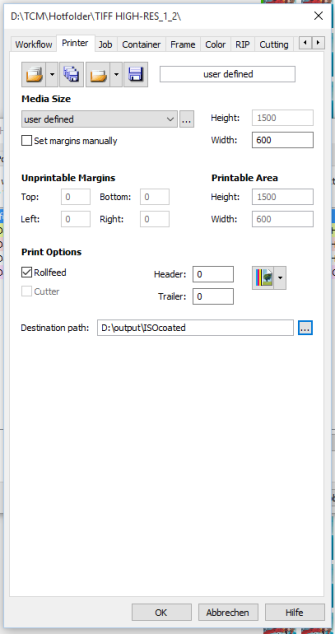 This function can be found in the "Printer" tab under "Destination path":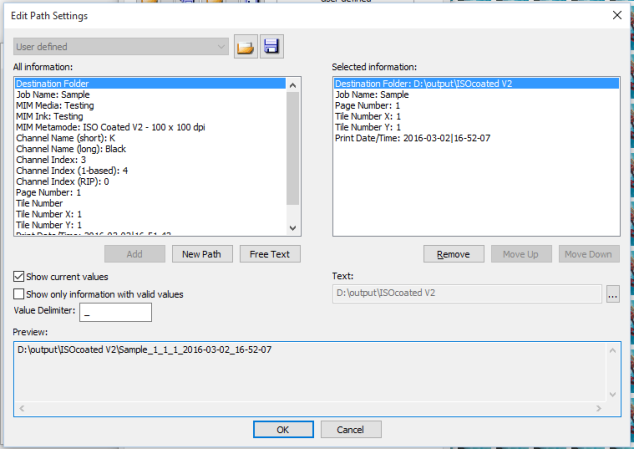 If you add "Destination Folder" to the "Selected information", the software asks for a folder. When a file is now loaded into this hotfolder, it is automatically output to this folder when printing. The existing path from the printer creation is then ignored.